I 10 måneder var Ruben Kidde fra Frederiksberg suppleant i Folketinget for Ida Auken. Her fortæller han om de højdepunkter og erfaringer han oplevede og fik som suppleant, og ikke mindst om de store aftaler han og Radikale Venstre blev en del af. Fotos: Ruben Kidde.
Af Ruben Kidde, byrådsmedlem, Frederiksberg og fhv. folketingsmedlem
22. juni 2020: Den store energiaftale
Denne dag kulminerede et halvt års radikalt pres på regeringen med den store klimaaftale for energi- og industri. Aftalen leverer en reduktion i CO2- udledningen frem mod 2030 på 3,4 mio. ton. Det svarer til mere end udledningen fra alle indbyggere på Amager og Frederiksberg tilsammen.
Optakten til aftalen var to måneders hårde forhandlinger, hvor jeg som nytiltrådt klimaordfører med tiden havde møvet mig ind for at blive en central skikkelse. Det var den aftale, jeg havde indgået med mig selv i foråret, da jeg blev indsuppleret for Ida Auken; at jeg ville fylde hendes sko ud i klimadebatten. Godt hjulpet af dygtige medarbejdere i sekretariatet lykkedes det mig at mig at sætte dagsordener.
Eksempelvis at vindmølleloftet skulle væk, og at regeringens forslag om 4 gigawatt grøn strøm fra vindmøller skulle op til hele 6 gigawatt, så en fysisk energi-ø senere hen kunne blive til virkelighed. Desuden fyldte spørgsmålet om en grøn skattereform en masse, og jeg var ofte i debat med Dan Jørgensen om det, som han dengang kaldte for en Georg Gearløs-model og afviste blankt.
Ikke desto mindre blev det i 22. juniaftalen besluttet, at vi skulle arbejde videre med CO2-afgifte. Og det blev udelukkende sådan takket være en alliance mellem Radikale Venstre og Venstre. Mange tager for givet, at vi går i retning af CO2-afgifter, og synes med rette det går for langsomt.
Men havde det ikke været for det vedholdende radikale pres i 2020 og vores evne til at danne en grøn alliance hen over midten, så var det lykkedes regeringen at styre udenom CO2-afgiften, som de grundlæggende ikke kan lide.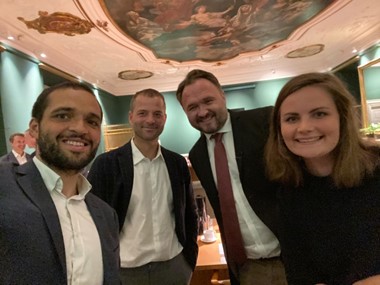 7. oktober 2020: Den Sorte Diamant
Der er sagt og skrevet så meget om det, som skete den 7. oktober 2020 på Den Sorte Diamant og i de følgende uger, at jeg ikke har behov for at lægge til. Men i tiden omkring formandsskiftet havde man, som radikal, hjertet helt oppe i halsen. Der var så meget på spil.
For dem i folketingsgruppen, som havde noget personligt i klemme. For dem der var i, eller bejlede til, gruppeledelsen. Men mest af alt for alle de radikale medlemmer og vælgere, som måtte føle sig enormt svigtet, af det de oplevede i medierne.
I sidste ende lagde forløbet kimen til, at to profilerede gruppemedlemmer forlod skuden: Ida og Jens. Men lykkeligvis endte Martin Lidegaard, en radikal i hjertet, med at blive. Jeg sætter stor pris på Martins politiske format. Jeg sætter også stor pris på Sofie Carsten Nielsen, og hvordan hun det sidste halve år hurtigt har tilrettelagt den politiske tilgang i en mere konsensussøgende retning.
Jeg er radikal, fordi vi er en progressiv kraft, der ønsker forandring i samfundet, men samtidig er rundet af pragmatisme. Det er radikalt DNA, og det er den retning, som folketingsgruppen marcherer ud ad.
3. december 2020: Den sidste olie
Torsdag den 3. december 2020 var vi dybt inde i finanslovsforhandlingerne.
Sofie Carsten Nielsen og Andreas Steenberg arbejdede i døgndrift for at sikre radikale fodaftryk. Og de hentede mig over i 'Finansen' til en del forhandlingsmøder, når der var klima, grøn skat eller elbilsaftale på dagsordenen. Men denne torsdag meldte jeg afbud til møder med finans- og skatteministeren.
For jeg skulle over i klimaministeriet og forhandle om nordsøoliens fremtid hos Dan Jørgensen. Det blev en historisk aften. Efter en del drama lykkedes det omkring midnat at nå i mål med Nordsø-aftalen. Man kan oprigtigt sige, at Danmark gør sig til lidt af et foregangsland ved at stoppe for udvinding af olie og gas fra Nordsøen i 2050.
Senere samme uge fulgte flere grønne aftaler på finansloven om blandt andet én mio. elbiler og en stor satsning på biodiversitet. Men nordsøaftalen står for mig som noget helt særligt, også fordi jeg forhandlede den alene. To måneder senere skete det så: efter trekvart år som MF'er mistede jeg min suppleantrolle, da Ida Auken raskmeldte sig sideløbende med sit partiskifte.
Men min kamp for et grønnere Danmark fortsætter heldigvis – både som gruppeformand på Frederiksberg Rådhus og lokal folketingskandidat.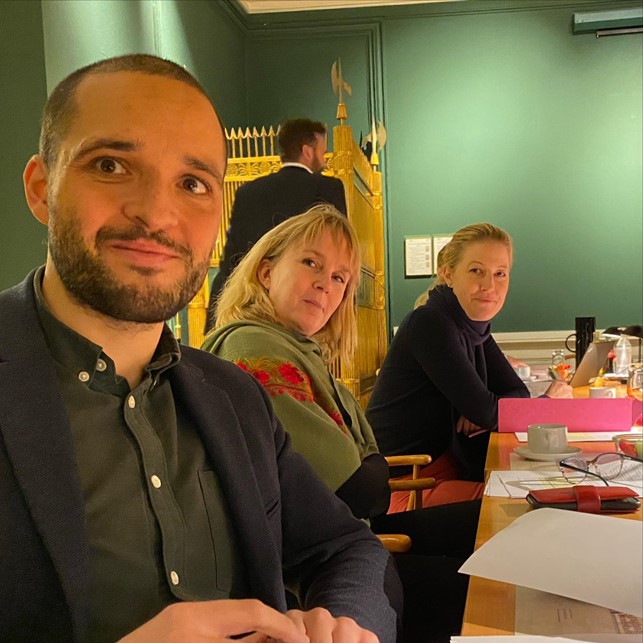 2020-2021: Et vildt år i partiet
2020/21 var en vild og voldsom rutsjebanetur i politik og Radikale Venstre. Men jeg er optimist, og lige nu hviler mine tanker mest på det gode. Ikke mindst er jeg stolt af de vigtige resultater på klimaområdet. Jeg er ikke i tvivl om, at det er den radikale insisteren, som har betydet, at grøn politik ikke er druknet fuldstændig midt i den alvorlige coronasituation.